A lot of people wish to include their 'fur babies' during their wedding, but unsure how exactly they can achieve that. So, we share the top 3 tips you can follow to help you decide on what to do with pet dogs for the wedding.
Consider Your Dog's Personality
Let's face it – not all dogs love to have other people around. Many dogs are either shy or wary of crowds and might panic during the wedding, particularly if you are busy at the altar. Other dogs might be too friendly and have boundless energy that they might wreak havoc on your wedding day! Ooops.
Read: Pet Dog Goes Swimming During Wedding, Picks Bride's Gown to Dry Off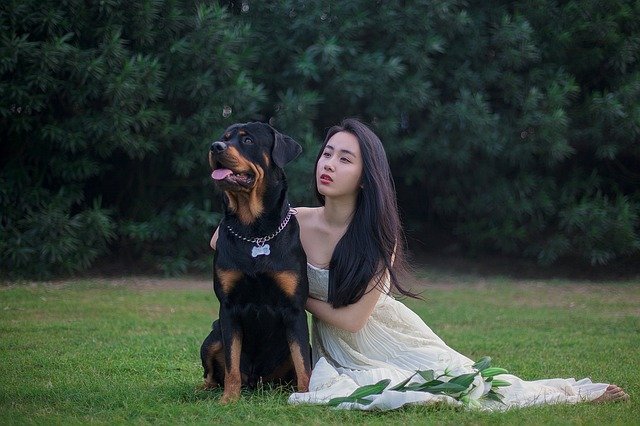 If your dog belongs in either categories, it might be best to give it a very limited role at the wedding. You can still let the dog take part of the ceremony and get them involved in the pictorials but you might want to do this away from the guests. Actually, it might be best to save pet time for the pictorials to keep them away from high-stress roles.
Keeping Dogs Involved
Dogs can be cute as ring bearers (with special pouches, of course) or for some other role. These days, you can even get a tuxedo or dress for your pets!
To keep your dogs involved, you might want to let them practice walking down the aisle before the Big Day.
There are many ways to keep dogs involved in the ceremony but they are often more popular as:
Escort who walks along with the bride or groom down the aisle
Ring bearer
Doggy 'flower girl' who can bring a basket of flowers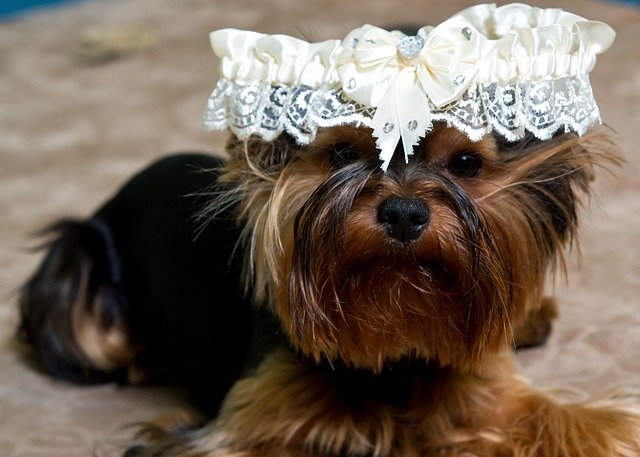 You can also have a bridesmaid or groomsman walk the dog down the aisle before letting it heel or sit by their side.
Be Considerate
Before planning anything else, ask the venue if pets are allowed.
You don't want your pet running around the venue, ruining the place by digging up the soil or eating the flowers or pooping on the grounds. It is best to have a pet sitter to ensure the dog does not do this; you can assign a family member.
Make sure to bring waste bags and instruct your pet sitter to always clean up after the dog! You don't want someone stepping on a big pile – and that someone could be you on your beautiful white dress!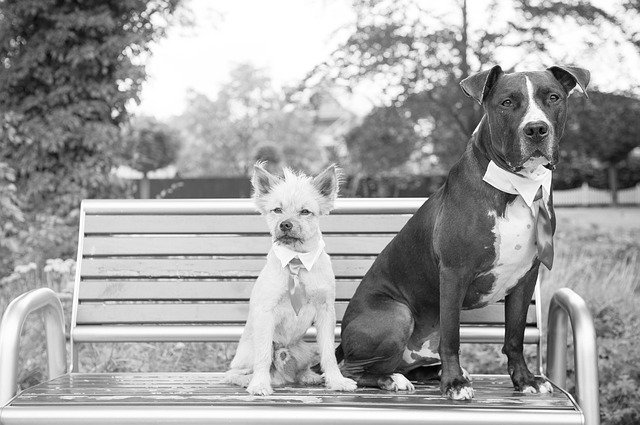 Bring food and treats for your pet; but also consider the venue and make sure it has a place to rest.
But at the end of the day, if your dog is nor comfortable around people and could be less friendly when agitated, it might be best to simply leave it in the house. You don't want accidents to happen, particularly if there are plenty of kids in the wedding and your dog can't tolerate much stress!