During weddings, a lot of people expect to buy the couple gifts they could use for their new life together. That often means buying them stuff for their home, giving them some money, or gift cards for an appliance store.
But Jonathan and Jeananne Wickham from Ohio, USA, didn't want wedding gifts for themselves. Instead, the couple told their guests to donate for the animal shelter or get items that would be useful for dogs and cats – and the response from their guests was quite overwhelming!
On their wedding registry, Jonathan and Jeananne listed out dog food like kibbles and biscuits as well as cat food, water and food bowls, and other treats that animals will surely love. They even added a mop bucket for the animal shelter.
Photo credit: Wayne County Humane Society / Facebook
After their wedding, the two went to Wayne County Humane Society, an animal shelter, to personally deliver the gifts they received from their guests as well as some thoughtful additions from their own pockets.
"We wanted to take an opportunity to give back to this shelter specifically because I grew up in Wooster," Jonathan explained.
Moreover, the couple added that they didn't really want to receive wedding gifts for themselves because they mostly had stuff they gathered at their home as they have lived together for over 7 years. Considering that they love animals and have even adopted six cats from the shelter, they thought it was better if their guests got them gifts that would benefit the shelter, instead.
After carting in dozens of boxes and packs of cat and dog food, the couple also handed a donation of $2,000 to cover for emergency medical bills for the shelter's cats.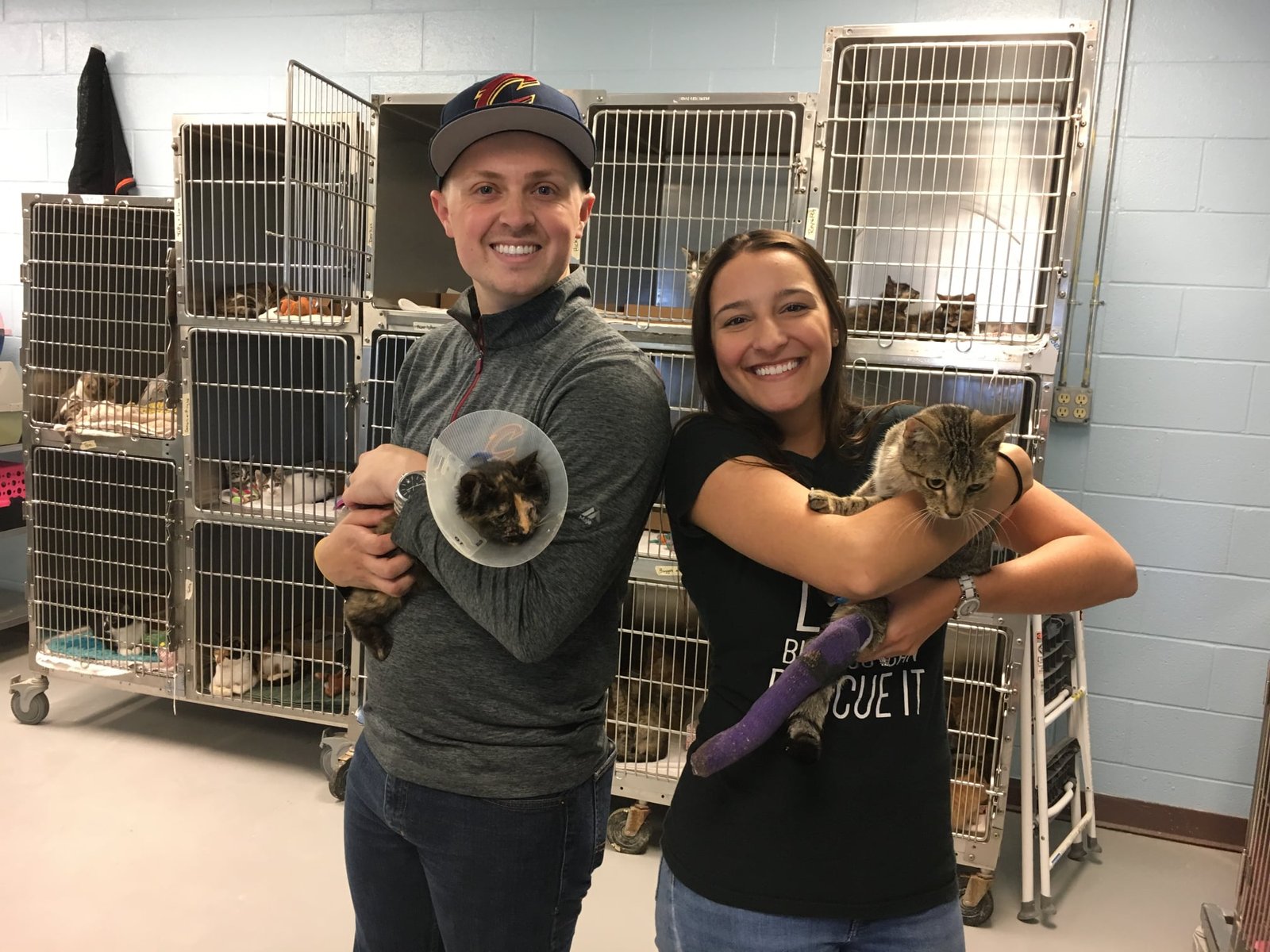 Photo credit: Wayne County Humane Society / Facebook
They hope that by giving food and other stuff to the shelter, more animals will be adopted faster because they will look better. Plus, they hoped that as their story went viral, many people would think about either adopting animals from the shelter or choosing to donate for a good cause.
What's a Gift Card?
A gift card is a prepaid card or voucher that can be used for a certain store or business establishment. It is good as cash and could be used to purchase anything from the store or chain it was issued from, provided there are no restrictions specifically listed out.
A gift card is a popular gift because people get to give a gift that's within their budget while also allowing the receiver to pick anything they wanted to buy. While directly giving money is also possible, a gift card is perceived as a classier way to do it.