Ever wanted a wedding that centers around your favorite anime? That is possible in Japan!
Japanese company, Escrit, a wedding ceremonies specialist, will make your dreams come true. Recently, they teamed up with The Pokemon Company so they can offer their clients an officially licensed Pokemon wedding.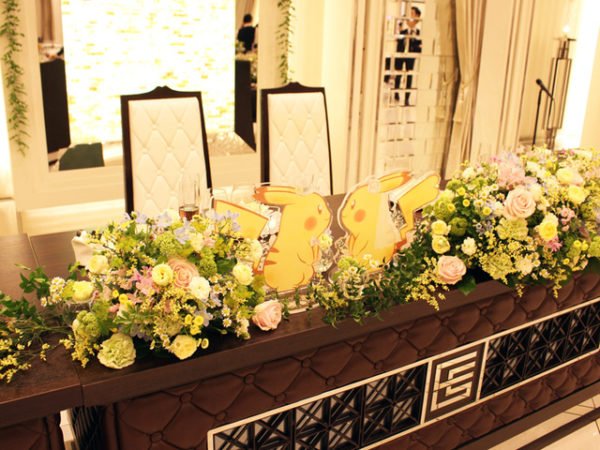 Photo credit: Pokemon Japan
Couples who will avail of such wedding package will have two Pikachu mascots during their wedding. Aside from that, they will also serve their guests with officially licensed Pokemon food, place cards, wedding certificate, and wedding cake!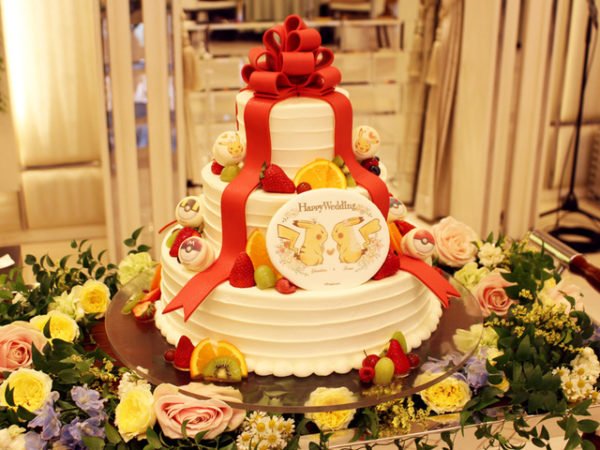 Photo credit: Pokemon Japan
A Final Fantasy Wedding
On the other hand, video game developer Square Enix teamed up with wedding chapel operator, Bridal Heart and came up with a 'Final Fantasy' wedding plan. As such, the partner companies have released photos of what couples can get if they avail of this wedding plan.
The bride's gown and the groom's tuxedo are a replica of the what the characters wore during the Ceremony of Eternal Bonding, according to the tradition of 'Final Fantasy XIV's' Eorzea. The clothes will come in complete accessories and weaponry. The production of the clothing and accessories will be overseen by someone from the development team to ensure that the design will conform to the original.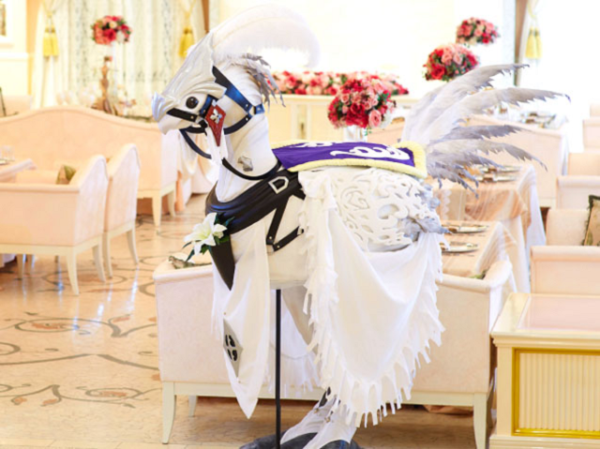 Photo credit: Japan Today
The wedding ceremony will also have 'Final Fantasy' visuals and music. The theme will continue up to the reception that will feature a regally-barded wedding Chocobo and a 'Final Fantasy' crystal motif will decorate the table and cocktails settings.
This wedding's menu will offer Moogle macarons, Chocobo and Cactuar cookies, and a blue Carbuncle will be distributed among guests, as wedding souvenirs.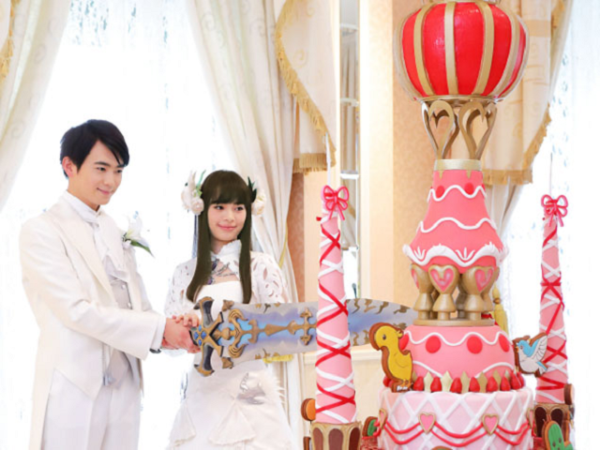 Photo credit: Japan Today
The guests will be raising a glass of Chocobo champagne for the wedding toas, and the couple will be cutting a slice of a wedding cake using a sword from the Final Fantasy game.
Featured image: Japan Today  and Pokemon Japan