Weddings are a beautiful moment, not just for the bride and groom but also for their parents. It is the time for children to fully become adults, starting a family of their own. This is something that many parents consider a bittersweet moment.
Dads often feel a bit sad as they 'give away' their daughters during the traditional ceremony. But one dad gave his daughter a special surprise for her wedding, something that brought tears to everyone's eyes.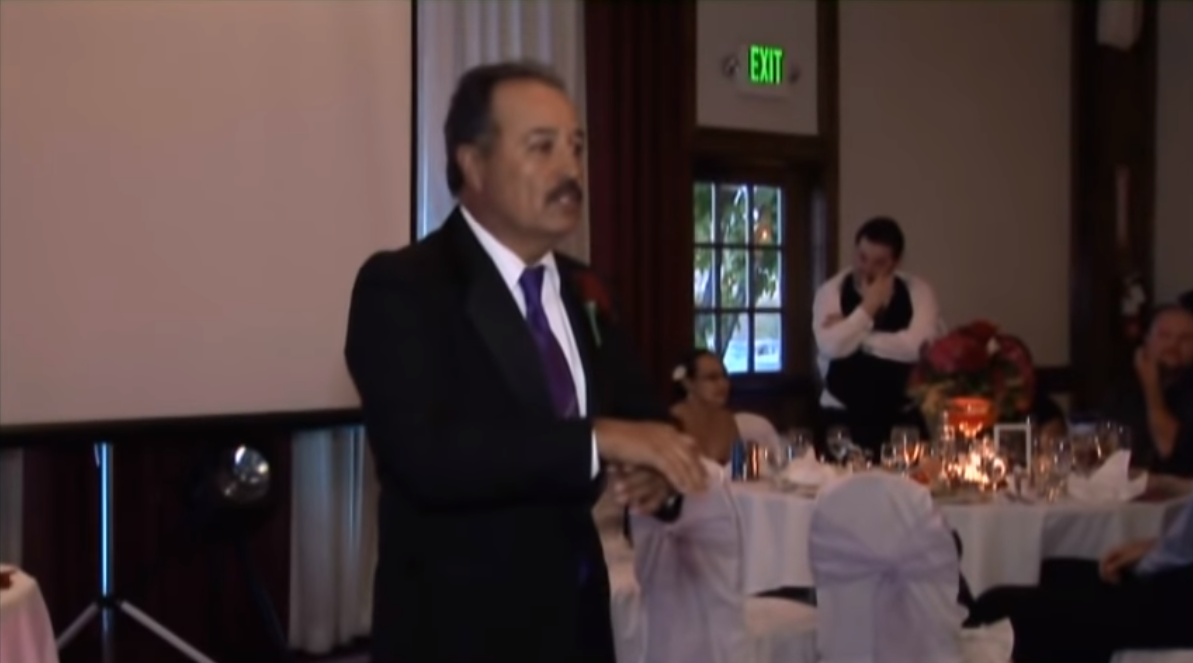 Photo credit: Nicole Cortez / YouTube
On her wedding day, Nicole Cortez shared the special moment her dear old Dad performed a special song, "I Loved Her First" by the band, Heartland.
Photo credit: Nicole Cortez / YouTube
In the lovely video, this amazing dad entertained the wedding guests with a moonwalk entrance as he took the stage for the song – but while his entrance made everyone laugh, people had tears in their eyes as he began to sing the beautiful song in sign language.
As he told the story of how he loved his daughter first in the song, talking to his daughter's groom and showing everyone how much he loved her, everyone in the room cried. The young couple shared tears as they listened to the song, but this was made more special by this dad's sign language.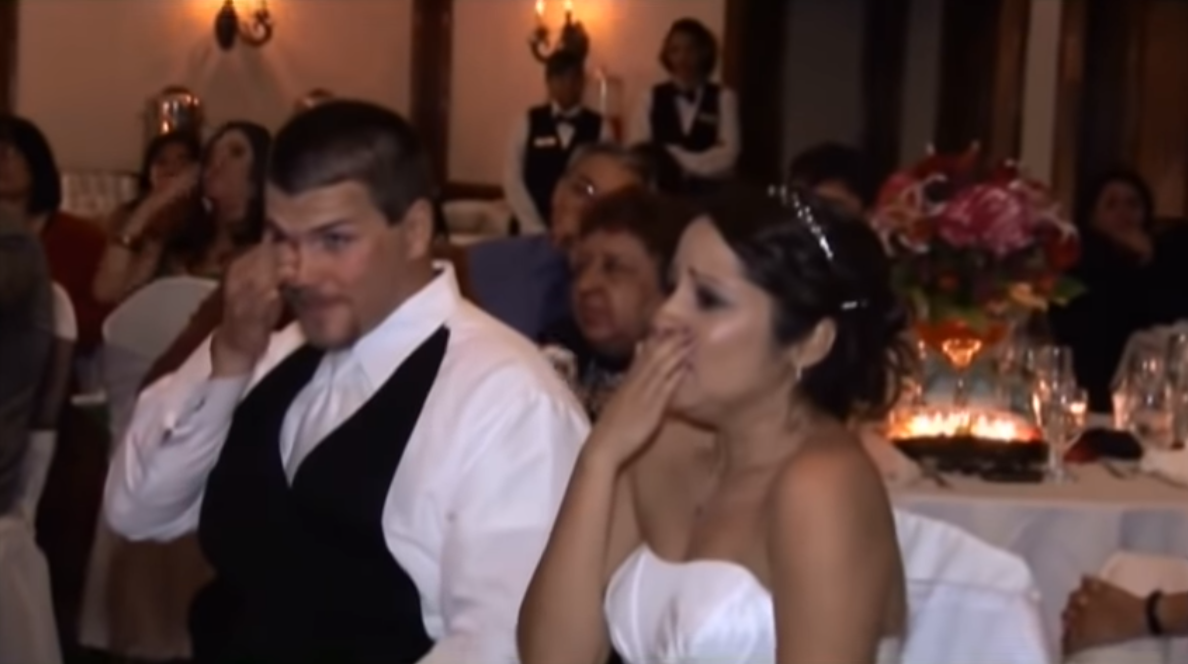 Photo credit: Nicole Cortez / YouTube
A lot of people were confused at first as to that this dad was doing and later thought his daughter must be deaf. It turned out the young lady is not deaf but actually works as sign language interpreter.
Photo credit: Nicole Cortez / YouTube
This meant that this dad did not really have to learn sign language because she knows how to speak and could hear him sing the song, yet this loving dad showed her just how much he loves her by learning something she does for work.
It even took him a year to learn how to 'sing' this song in sign language. Isn't that so sweet?
Watch the beautiful moment here: