Weddings can really be very expensive, especially if the couple wanted to do something grand such as renting an island for a week-long celebration with their family and closest friends.
One couple recently went viral for planning to fund their wedding just by recycling cans and bottles.
Photo credit: 9News Queensland / Facebook
Leonie Starr and Matthew Porter, from Queensland's Sunshine Coast in Australia, are planning on hiring a private island for their big day.
"Including the actual wedding which is $5,000, it came to $81,000. My partner nearly fell off the couch," Leonie explained.

"I keep thinking about how exciting it's going to be boarding the plane with all of our guests on the same flight heading over to Vanuatu to celebrate our lives together."
But the thrifty couple found a way to save up for their wedding by recycling cans and bottles. The idea came when Queensland announced a 10c container deposit scheme last November. They began collecting bottles in the streets.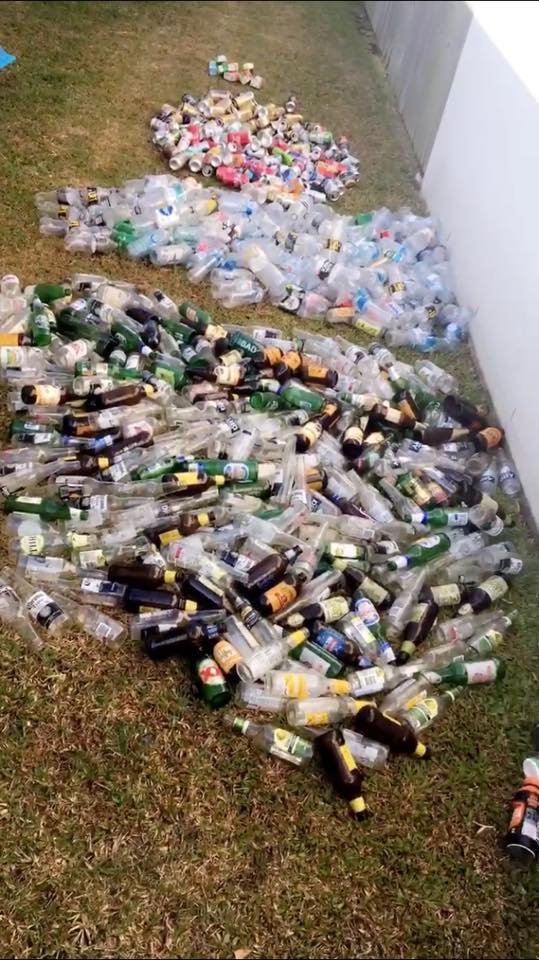 Photo credit: 9News Queensland / Facebook
To achieve their goal of $81,000 for the dream wedding, the couple needs to collect 810,000 bottles! What a mammoth goal! But they have been working so hard on their recycling goal that they have already hit the 50,000 mark – and people from around the world have decided to pitch in.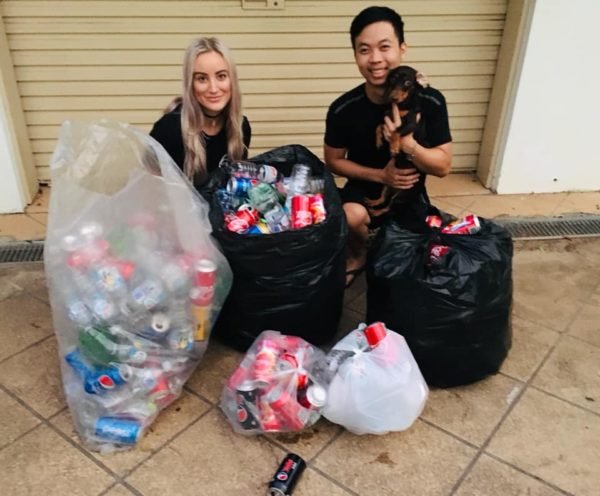 Leonie with Eddy, the manager of The Chopping Block Cafe in Buderim
Photo credit: A Recycled Wedding / Facebook
"For me to reach my huge goal of 810,000 bottles I would need to be taking home 2,200 bottles a day. I'm averaging about 10,000 per month so far. Since hitting 50,000 bottles and having the wedding now paid for entirely out of 10c containers, my main goal is to get as close to 810,000 as I can," Leonie said.

"On days off, I might spend maybe three to four hours collecting and do one or two drop offs in one day."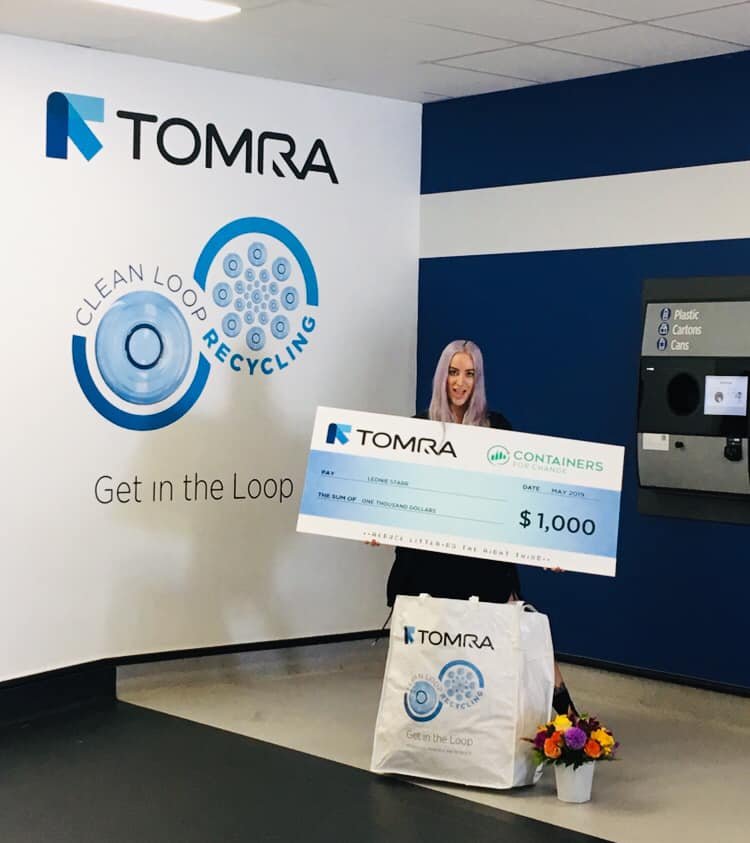 Photo credit: A Recycled Wedding / Facebook
TOMRA Recycling Centre in Queensland has also donated $1,000 for the couple – and they would use this for flowers. But they still plan on collecting bottles until they reach the 810,000 goal.
Watch their story here:
Dream weddings don't come cheap, and this Queensland woman is raising money for her special day 10 cents at a time, through the container refund scheme. #9News | http://9News.com.au

Posted by 9 News Queensland on Friday, May 10, 2019