When former Sports Illustrated model Melissa Baker tied the knot with husband Brad Hewitt at the Old Courthouse in downtown Cleveland, she thought that the DJ ruined their wedding dance. It turned out it was a wonderful surprise from her husband!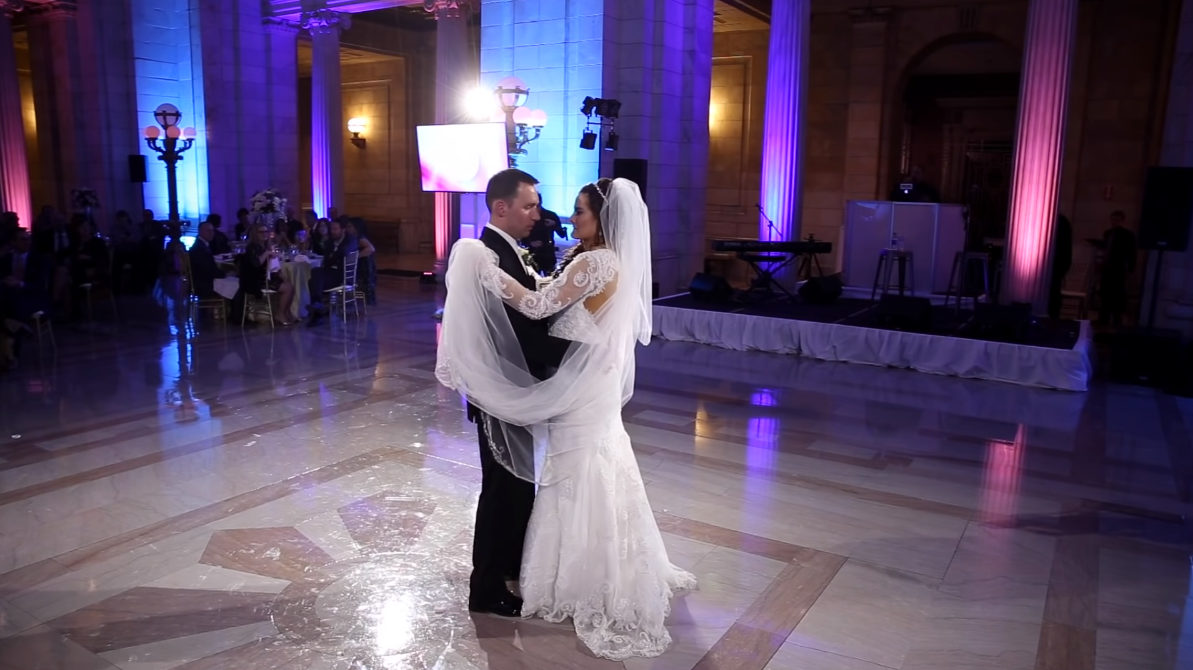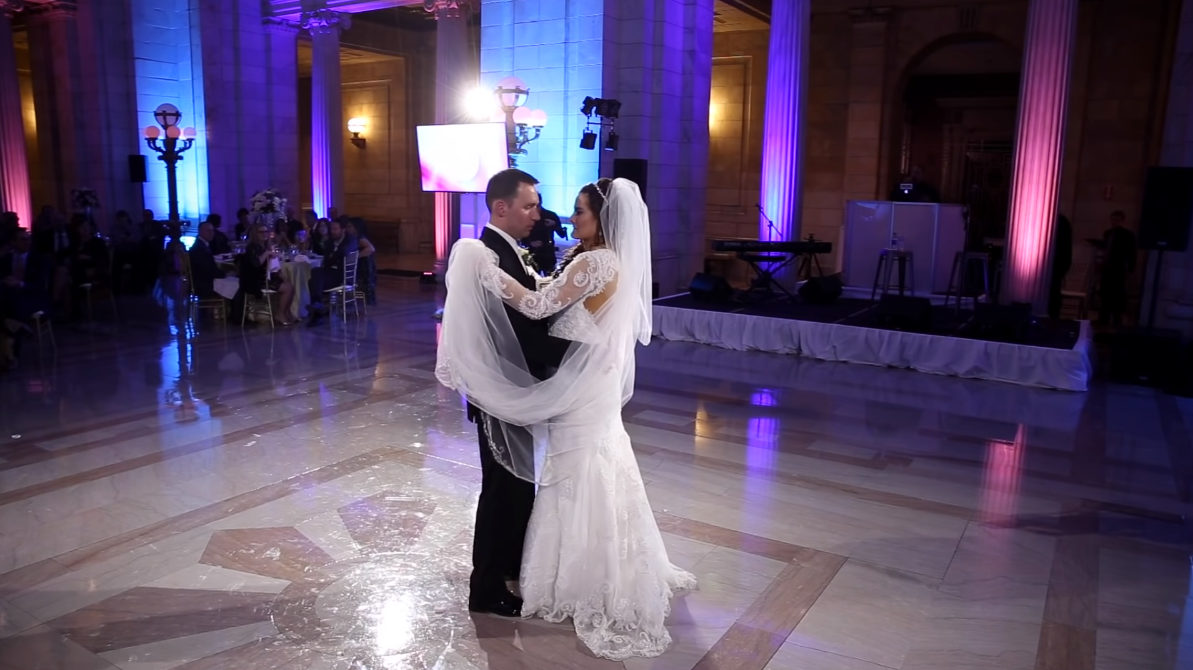 Photo credit: Selective Sound Entertainment / YouTube
The two got married on March 12.
While Melissa had been hands on in the entire wedding preparations, down to the last details, she had no idea that her husband had made some secret preparations of his own to surprise her on their big day.
At the reception, the couple danced to "Like There's No Yesterday" by Mark Wills, the bride's favorite country music idol.
Photo credit: Selective Sound Entertainment / YouTube
As the bride and groom took the dance floor, the rest of the lights were dimmed. The spotlight was on the dancing couple, with the radiant bride obviously so happy to spend this moment with her handsome groom.
But at around 15 seconds into the dance, the record scratches. Something was wrong with the music! Melissa held her composure even as she expressed puzzlement and a bit of disappointment that the magical moment was interrupted by a technical problem.
"Hold on folks, I'm sorry," the DJ apologized.
Then, he offered a solution.
"We do have a keyboardist; so, we're going to do a live version," the DJ announced.
Photo credit: Selective Sound Entertainment / YouTube
Meanwhile, Brad kept on kissing Melissa to keep her mind off the technical trouble. What many didn't realized is that a very special musician had made his way on stage without them noticing. Under the cover of the dim lights, this special musician took his place on stage while the bride continued to worry about the music.
As the lights turned on at the stage and the keyboardist began to play, the couple began to dance again. Brad slowly turned Melissa to face the stage – and she freaked out upon seeing the musician doing the live version.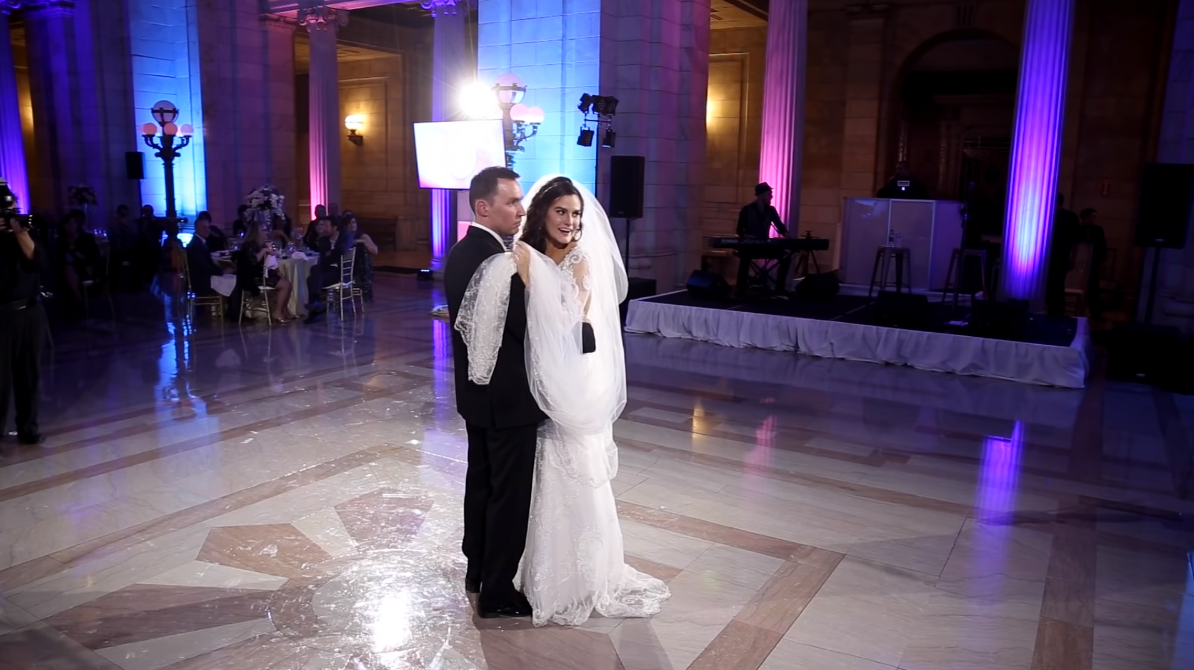 Photo credit: Selective Sound Entertainment / YouTube
Who needs a recording when you can get the real Mark Wills play at your wedding? It was certainly the best surprise! The bride could not help but cry as the singer serenaded them with the beautiful piece.
Watch the lovely surprise here:
What is Country Music?
Country music is a genre that often comprises of ballads as well as dance tunes that offer folk lyrics and harmonies mostly accompanied by string instruments such as guitars, fiddles, and banjos.
Popular country singers include Johnny Cash, Willie Nelson, Blake Shelton, Dolly Parton, Garth Brooks, Shania Twain, and Taylor Swift.