You shopped for the best wedding gift and found a gorgeous wedding card to go it with it. As you gripped your pen and started to write a message you freeze, and your mind went blank. As there is so much thought, you want to express, your train of thoughts just left you, and now you are speechless.
Or perhaps, you know what you want to write but does not know if it is appropriate or not?
Fret no more, as this article will guide you on what exactly to write in a wedding card.
Wedding Card Writing 101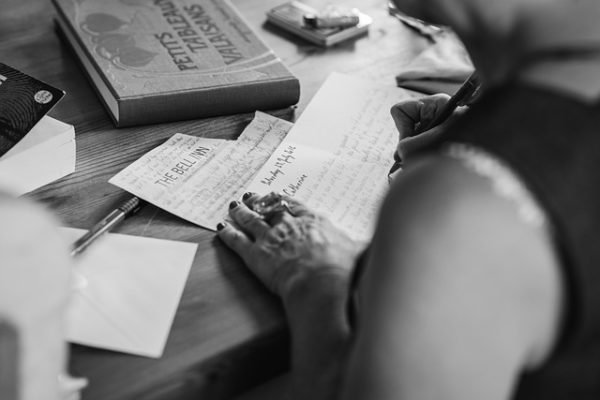 Wedding wishes are good, but it is even better if it is written. The bride and the groom can keep the card along with some other wedding keepsakes, and they can go back to it every once in a while or if they feel like doing so. They will remember how you have been happy and excited about their wedding and their marriage. Even if you cannot make it to their wedding, you can always still send your wedding wishes to the bride and the groom by sending a card through the mail.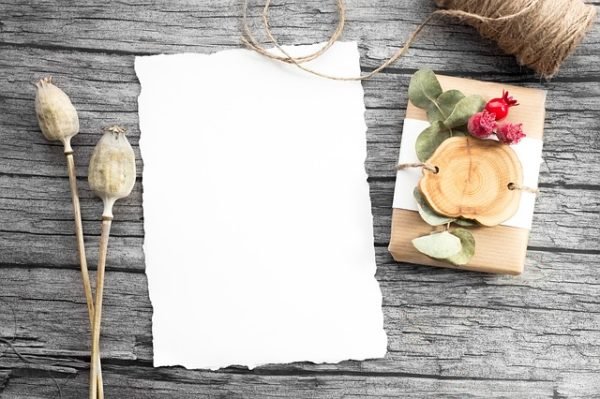 There are wedding cards available in the market which comes with a pre-printed message. The message may be poetic, beautiful, and lovely to read but could never be more meaningful than the one customized for the future married couple. Besides, your crafted message will never have a duplicate, and the couple will appreciate reading the thoughts from your heart and written by your hands.
Does not know where and how to start?
Here are some tips that you can use as a guide in writing your message on a wedding card. It is not necessary to follow the same order, make sure not to forget anything.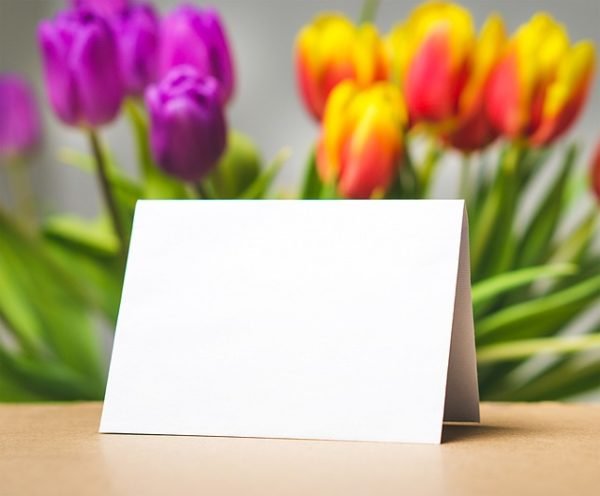 Congratulate the couple on their wedding. It might sound cliché, but no one knows what the couple has been through before reaching this milestone in their lives.
Thank the couple for inviting you to witness this most significant day of their lives and celebrate with them. The couple might have a more than a hundred persons in mind to invite, but you are among the few persons they chose to become a part of the wedding. Isn't that sweet? This message of gratitude may be expressed more casually or formally. Just pick which type you are more comfortable with.
Welcome the couple into the family. If the bride or the groom is a relative, do not forget to welcome his or her partner to the family. There is no better way of showing your support to your relative than by making the love of his or her life feeling that he or she is gladly received and taken in as a new family member.
You are free to decide whether you want your message to be formal, casual, funny, or sentimental for as long as you genuinely mean what you said and you wrote it mainly for the couple.
If the couple is on the religious side, you may include a religious quote or scripture in your wedding card. However, it is vital that you are sure of the couple's religious beliefs and practices so can also be sure that the quote or scripture you are mentioning applies to them.
On the other hand, giving a religious message to a couple who is not really into it may only make them feel uncomfortable.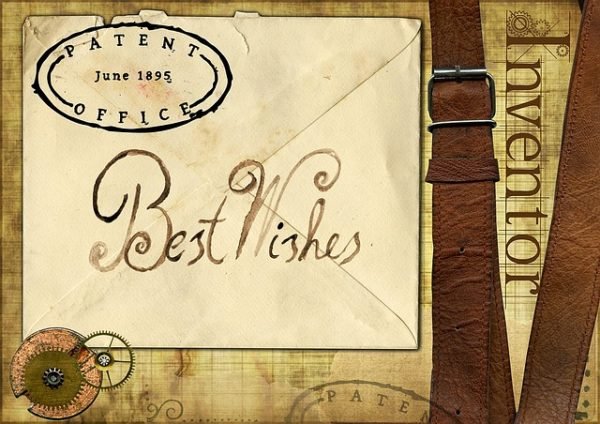 A message for a life of togetherness
A wedding is the first step towards a good union and marriage. It is essential that you show your support to the couple by giving them your heartfelt message. If you are not that close to the couple, you may congratulate them and give them best wishes for their life together ahead.
Sample Wishes to Write on a Wedding Card
Taking note of the guidelines above, here are some samples that you can use in writing your best wishes for that wedding card you are planning to give the newlyweds.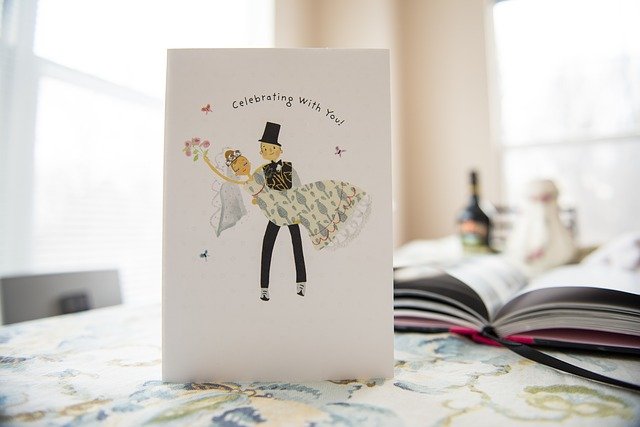 For a family member, you can always mention that their partner is welcome to the fold:
"What a wonderful addition to our family. We're so happy to share in your celebration. Congratulations!"
"Today, we add one more member to our family, and we couldn't be happier. Best wishes to you both."
You can also try to be funny – but take note that this only works if you're close to the bride/groom!
"Welcome to our crazy family! May you add more color and cheer to our existence, if you dare!"
"That fortune-teller we saw in Vegas was right. You did meet the man/woman of your dreams. Best wishes to you both!"
"Thanks for inviting us to eat and drink while you get married. Congrats! Our marriage advice: Love, honor and… scrub the toilet!" [Note: You can add your own hilarious but useful advice here.]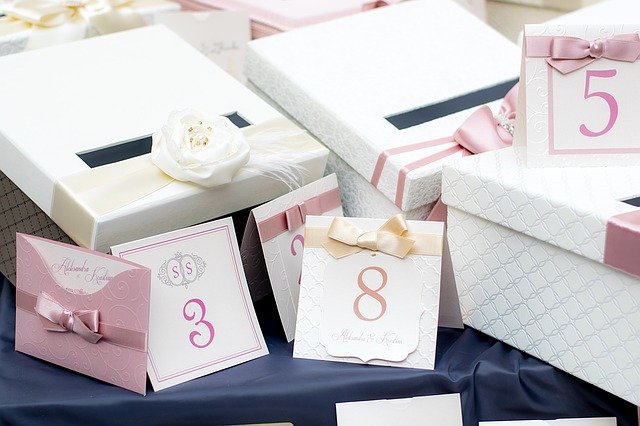 Some wish to make a more serious, religious wedding card that the couple can use as guide in their marriage. Here are some examples:
"May the One who brought you together bless your marriage, enrich your lives and deepen your love throughout the years. God bless you both as you start your new life together…"
"God bless you both on this day with a lifetime of shared love and joy. Sending you prayers for unending love and happiness."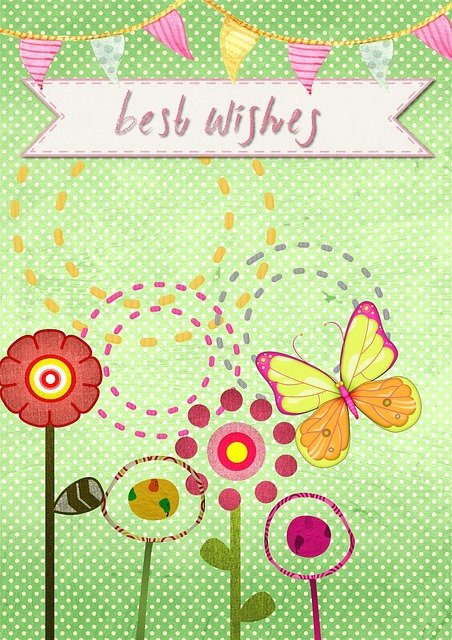 For really good friends or those you've grown up with or someone truly close to you, there's always room for adding a personal note or recall your experiences together. Just make sure the message, even if an added joke, won't hurt your friend's spouse. Here are some examples:
"Remember when you made that list of qualities of a 'perfect man/woman?' Well, you found him/her. Lots of love now and always."
"It seems like yesterday we were playing 'house' in the backyard, and now you get to do it in real life. I couldn't be happier for you both. Congratulations!"
"We've had so many laughs together! May you always make each other laugh! May you bring each other as much happiness as your friendship has brought to my life — and more!"