There used to be a belief that only the bride should be the only one wearing white at a wedding. It is almost considered taboo to even think about wearing a white dress if you are one of the guests at the wedding. However, things are different now. Many couples have opted for an all-white wedding. Some even went for an all-black wedding, but that's for a different story.
Here are some tips to help you pull off a fabulous and glamorous all-white wedding.
Accessorize with flowers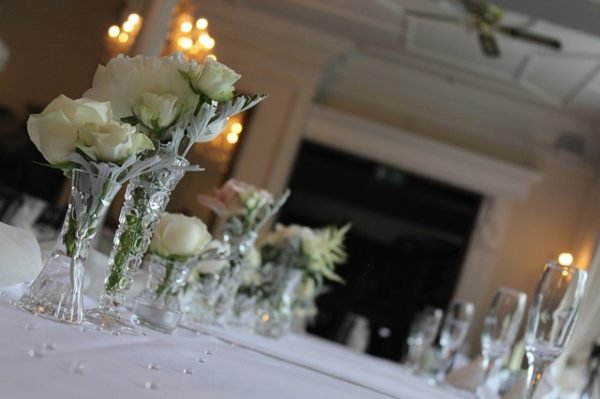 To avoid appearing flat or washed out, decorate your venue with white flowers of various shades and textures. You may opt for the delicate, airy and cloud-like baby's breath; the beautiful, bell-shaped lily of the valley; or the simple but powerful orchids. You can also add height and dimension to your venue by putting in tulips and calla lilies and hanging some delphinium on to the ceiling. Adding foliage, on the other hand, will give your place a rustic and earthy vibe.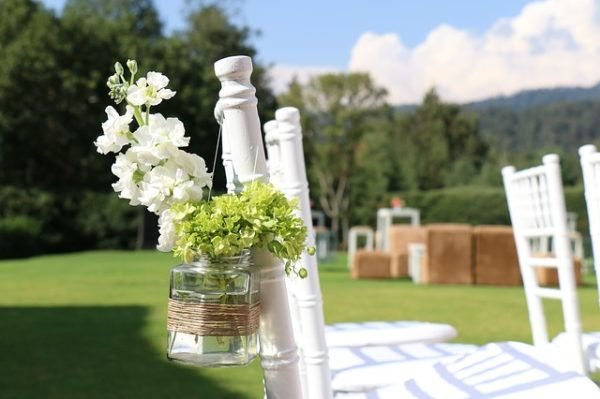 Chair covers and carpet can also be in white
White is never dull or plain. It will boost anything's glam level when used well. Walking on a white carpet surrounded by chair clad in white will make a bride feel as if she is walking on the clouds.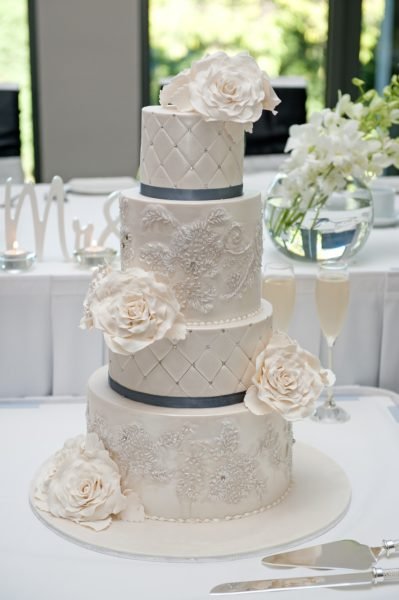 You can have a white cake, too.
A white wedding cake that is intricately-detailed with ruffles, florals, or textured frostings will look fantastic and will never fail to catch everyone's attention.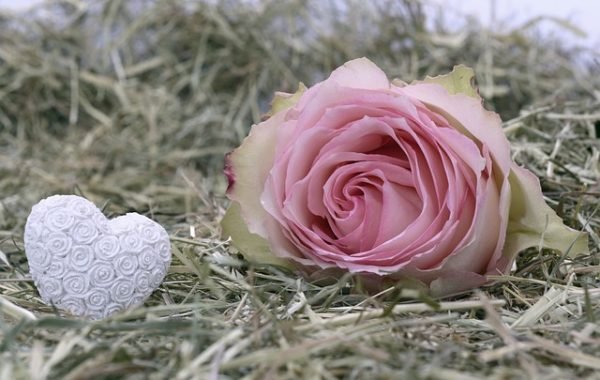 Accentuate
When we say all-white, it does not mean that it has to be white or nothing at all. You can still accentuate by adding details in muted colors like pale pink or even lavender. These colors will complement your color palette.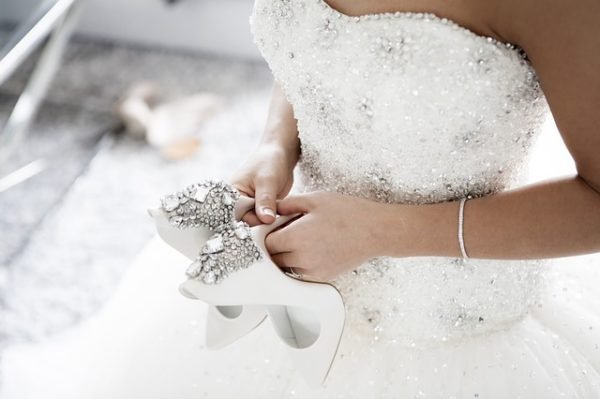 Be a standout bride
The bride can still shine even if her bridesmaids and all everyone else are wearing white. She needs to make sure that the fabric, shade, length, and design of her dress is distinct from all the others.