Weddings have long been rooted on tradition, with many rites and customs following tradition even from the medieval times! But is it really still necessary to do these things? Well, not really. At your wedding, while have to make vows to each other before the minister or the solemnizing officer, you don't have to follow the traditional flow of events.
White Wedding Dress
Tradition dictates that the bride should wear white! It is, after all, the symbol of purity. But times have changed. Many brides want a stylish wedding gown that might not be in white but a color that they like best. Don't be afraid to be labeled 'impure' if you picked a colored wedding dress.
If you love the style and the dress, go for it!
Bouquet and Garter Toss
These days, a lot of guests attempt to hide by the time you get to the part of the bouquet and garter toss. According to tradition, the woman catches the bouquet and the man who catches the garter are the ones to get married next (not to each other but just, well, next).
But with most people these days more interested in their career goals than getting married young, many don't like to go through this part. Of course, you can do it for fun but you don't have to do it just to follow tradition.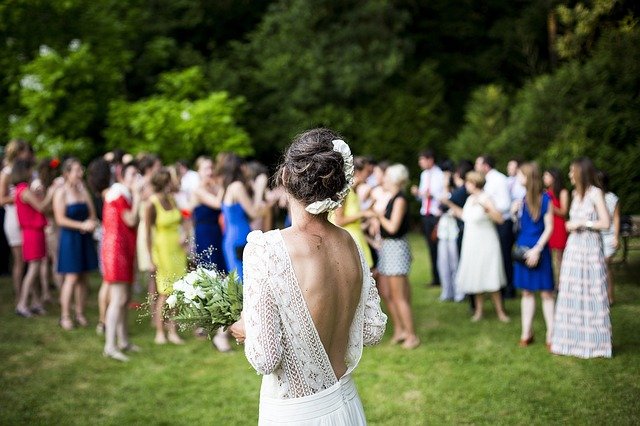 Bridal Party
In weddings, the bride has all the females on her side (the maid of honor, the bridesmaids, the flower girls) while the groom has all the males on his side (the best man, the groomsmen, the bearers). You can ditch the bridal party altogether or choose other alternatives.
SEE: Bride Picks Male Besties as Bridesmaids, They All Wore Pink Pajamas for Photoshoot
Dad Gives the Bride Away
Alright, this is a big part of the traditional wedding, but such has also brought heartaches or even confrontations in the past. If there's someone in the family who played a role as your dad, you can pick him/her to give you away at the wedding.
But if that causes possible trouble at the wedding, you can skip this part! Who said someone should give the bride away, anyway? In these modern times, most brides are independent and can easily support themselves, with or without someone's help.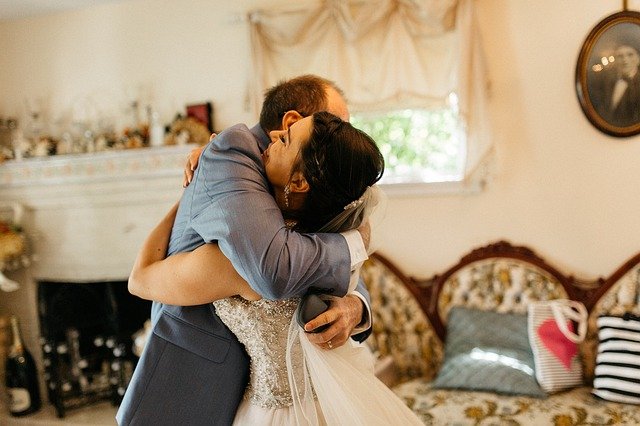 The Big, Grand Wedding
In many families, weddings are among the best times to meet each other and everyone on the groom's or bride's side. Weddings are often big and grand, with everyone invited – even relatives to the nth degree.
These days, the bride and groom are the ones who plan the party. Bear in mind that you don't have to please everyone. Don't throw a big party if you can't afford it – and you don't have to invite everyone, just because your parents want you to have a big wedding.